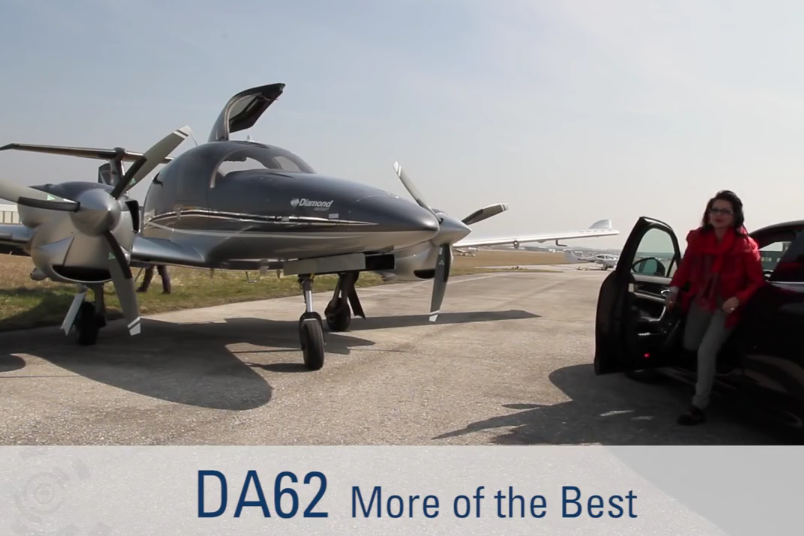 LifeStyle Aviation is proud to introduce you to the Diamond DA62.
This new aircraft is the most capable modern aircraft produced to date. It features Jet-Fuel Burning turbo charged fadec controlled engines with carbon fiber construction with up to 7 seats. The aircraft boast unprecedented range and speed while burning as much as half the fuel of other comparable aircraft and even less than competing single engine aircraft!  See specs and further details.
The aircraft is certified in Europe and FAA certification is underway.
Those interested in this aircraft for US deliveries should contact LifeStyle Aviation or by phone at 406-359-1669 / 406-FLY-1NOW.
See All Posts Related to the DA62. You can also visit DA62.INFO for specs and details
DA62 – More of the Best!
Diamond DA62 – More of the Best from John Armstrong on Vimeo.
---
Lifestyle Aviation (LifeStyleAviation.com) is a US based aviation marketing organization that helps people achieve and enjoy an "Aviation LifeStyle" through modern personal aircraft. LifeStyle Aviation created the LifeStyle Aviation Network that includes flight centers, aircraft brokers, affiliates and international partners to create a productive, pooled source for buying and selling modern aircraft, learning to fly, accessing shared ownership programs and transitioning from entry level aircraft into advance high performance planes. LifeStyle Aviation offers a wide range of quality, modern aircraft from Diamond, Piper, Mooney, Cessna, Cirrus and more.  LifeStyle Aviation (previously known as Dominion Aircraft Sales) is a leading Diamond Regional Distribution Center (DRDC) that offers new DA20 trainers, popular DA40 gas and Jet Fuel burning aircraft plus the Jet Fuel burning DA42 and the new seven place DA62 twin. LifeStyle Aviation coordinates the ongoing development of the LifeStyle Aviation Network and its Partner Flight Centers. LifeStyle Aviation is also the creator of the unique DiamondShare program (DiamondShare.com) that provides attractive shared access to modern aircraft.