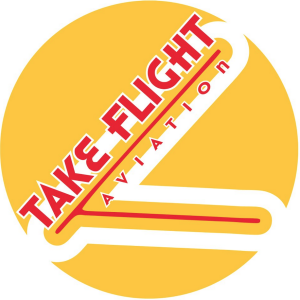 Congratulations to Our Newest Network Partner, Take Flight Aviation in NY, on Expanding their Modern Fleet!

LifeStyle Aviation wants to congratulate it's newest network partner, Take Flight Aviation in Orange county Airport KMGJ, NY on expanding their fleet with modern Diamond DA20 and Diamond DA40 Aircraft and now DA42 aircraft as well. The LifeStyle Aviation Network Partners is an exclusive group of Flight Schools dedicated to advancing modern aviation and transforming the way people access modern aviation, learn to fly, and achieve their aviation goals.  Learn more about Take Flight Aviation or Orange County Airport, KMGJ.
Take Flight just added another DA20 in addition to the two they already have…and this one has the Garmin G500 panel. They expect that configuration to be extremely popular. The school has grown from no modern planes to three DA20's, two DA40's and a DA42 that's purchased and coming in the first quarter of 2017. All that growth in about year and a half is very impressive! The growth is a testament to the popularity of modern aviation and the value it offers consumers. "People love them!" states Ryan Mayo, president of Take Flight,  "Joining the LifeStyle Aviation Network and teaming up to bring quality modern aviation training and aircraft to the New York City area was one of the best decisions we've made."
The Diamond DA20 is the ultimate 2 seat sports car and adding wings.  Learn more about the DA20.  The DA40 has an industry leading safety record.  Active safety features include stable handling at low speeds, short take-off and landing distances, superior visibility and state-of-the-art avionics.  Learn more about the DA40. Stay tuned for more news about the delivery of a DA42 for training and rental in early 2017.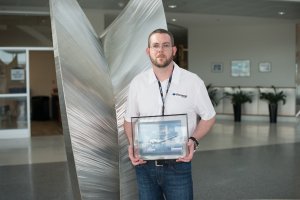 Ryan Mayo Take Flight Aviation accepting LifeStyle Aviation's Network Partner Award 2015