Diamond DA50 introduced at AERO.

The New Diamond DA50 is on display at the Aero Global Airshow for General Aviation in Friedrichshafen, Germany on April  5- 8, 2017.  This is the first of the new family of aircraft, based on the DA50 airframe.
The DA50-V is the first of five models: the four-seat 230shp DA50-IV; five-seat 260shp DA50-V; and seven-seat 360shp DA50-VII. The -VII series will be available with a 375shp Lycoming petrol engine and in a turboprop version – powered by an Ivchenko Progress/Motor Sich AI-450S.
Diamond DA50 Background
The Diamond DA50 was unofficially presented in December 2006 at a company Christmas party.  The DA50 made its maiden test flight on April 4, 2007 at the Wiener Neustadt East Airport, Austria.  The plane made its public debut at the AERO Friedrichshafen show in Germany on April 19, 2007.  The DA50 project was put on hold in 2009 as the company did not have the ideal engine for the plane and the economy entered an extended downturn while Diamond turned all their attention to their Austro Engine development and other projects.
The DA50-V is scheduled for certification in 2018. For more details contact LifeStyle Aviation to be put on their DA50 news notification list.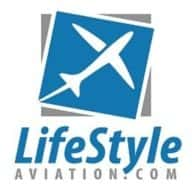 LifeStyle Aviation specializes in the marketing and sale of modern personal aircraft with Diamond Aircraft being one of the company's popular brands. LifeStyle is a leading seller of new and used Diamonds in North America and also delivers aircraft worldwide. LifeStyle has invested in being the leading provider of diesel single and twin engine Jet-A piston aircraft including the DA40 NG, DA42 and the all new DA62.
LifeStyle Aviation created the LifeStyle Aviation Network that includes flight centers, aircraft brokers, affiliates and international partners to create a productive, pooled source for buying and selling modern aircraft, learning to fly, accessing shared ownership programs and transitioning from entry-level aircraft to advanced high-performance planes. The LifeStyle Aviation Network offers a wide range of quality, modern aircraft from Diamond, Piper, Mooney, Cessna, Cirrus and more. (see: LifeStyleAircraft.com)
For nearly a decade LifeStyle Aviation has been a Diamond Regional Distribution Center (DRDC) offering new DA20 trainers, popular DA40 gas and Jet Fuel burning aircraft plus the Jet Fuel burning DA42 and the new seven place DA62 twin. LifeStyle Aviation coordinates the ongoing development of the LifeStyle Aviation Network and its Partner Flight Centers. LifeStyle Aviation is also the creator of the unique DiamondShare program (DiamondShare.com) that provides attractive shared access to modern aircraft allowing people to justify the plane of their dreams and "Make the Dollars Make Sense".