Diamond DA62 at the Greater Rochester International Airport Monday, February 6th.
LifeStyle Aviation and OnCore Aviation are bringing the Diamond DA62 to Rochester NY for demo flights and show to Rochester Airport (KROC) on Monday, February 6th. 
There will be an open house at 6:00 PM at the OnCore Aviation facilities located at KROC at the JetSmart FBO located at 1205 Scottsville Road
Rochester, NY 14624.
Demo flights are also available for qualified parties by appointment during the day on Monday. Contact John Armstrong directly by Cell at 919-349-1492 for demo flight info. On display and available are also the OnCore G1000 based Diamond DA40's.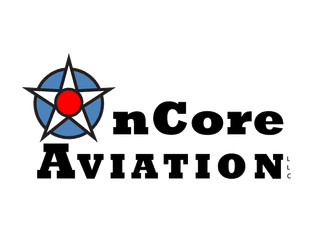 OnCore Aviation is the premier modern pilot training organization in the Rochester NY region. OnCore started at the Rochester Airport from the very beginning as a LifeStyle Aviation Network Partner with the intent of bringing modern aircraft and training methods to the area. OnCore's growing fleet features the Garmin G1000 "Glass Panel" based Diamond DA40 single engine aircraft which are known for their exceptional safety and ideal personal travel and training capabilities.
"We are thrilled with the reception we've received for our modern flight training approach" said Todd Cameron, Chief Flight Instructor at OnCore Aviation "We look forward to helping more people discover the potential of modern aviation as pilots or passengers and the DA62 is a strategic element in our plans."
The Diamond DA62 is an all new 7 place Jet-A burning personal traveling aircraft. The fast strong carbon fiber airframe with ultra efficient electronically controlled redundant Austro diesel piston engines (made by Mercedes Benz) make this SUV-sized aircraft a must see for all with a desire to travel safely, quickly and economically. The DA62 was introduced to the US market in 2016 and LifeStyle Aviation and its Network quickly has become the largest seller of the DA62 in the US. With multiple DA62 deliveries and more orders stacking up, LifeStyle and OnCore are bullish on the prospects this plane has to change the way people think about and access personal mobility.
"The DA62 is an ideal solution for the region. It has the perfect combination of all-weather flying ability, luxury, capacity, economy, and speed." stated John Armstrong, Founder of LifeStyle Aviation. "For people in NY and New England, the DA62 is truly the ideal traveling solution. Our DiamondShare and income producing ownership strategies make the Dollars Make Sense for a wide range of pleasure and business scenarios."

​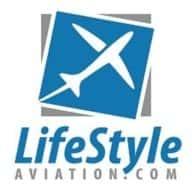 Lifestyle Aviation (LifeStyleAviation.com) is in the business of helping people acquire modern aircraft to achieve and enjoy an "Aviation LifeStyle". LifeStyle Aviation created the LifeStyle Aviation Network that includes flight centers, aircraft brokers, affiliates and international partners to create a productive, pooled source for buying and selling modern aircraft, learning to fly, accessing shared ownership programs and transitioning from entry-level aircraft to advanced high-performance planes. The LifeStyle Aviation Network offers a wide range of quality, modern aircraft from Diamond, Piper, Mooney, Cessna, Cirrus and more. (see: LifeStyleAircraft.com)
For nearly a decade LifeStyle Aviation has been a Diamond Regional Distribution Center (DRDC) offering new DA20 trainers, popular DA40 gas and Jet Fuel burning aircraft plus the Jet Fuel burning DA42 and the new seven place DA62 twin. LifeStyle Aviation coordinates the ongoing development of the LifeStyle Aviation Network and its Partner Flight Centers. LifeStyle Aviation is also the creator of the unique DiamondShare program (DiamondShare.com) that provides attractive shared access to modern aircraft allowing people to justify the plane of their dreams and "Make the Dollars Make Sense".