The Smoky Mountains National Park is a unique outdoor treasure on the eastern seaboard that offers a wealth of activities for families and adventurers. The good news is it's accessible by aircraft with relative ease making it a great flying destination. If you are looking for that unique destination to add to your flying adventure list then you should consider a  visit to the NC mountains.
Possible Activities to Enjoy
Hiking to explore summits, valleys waterfalls and more.

Scenic mountain biking

Boating on Fontana Lake

Zip-lining canopy tours and obstacle courses.

River rafting, kayaking, and tubing

Fly fishing

Scenic Train Rides

Relaxing with beautiful views

Scenic drives, flowers, photos, memory making and more!
How to Get There
Assuming you'll rent a car upon arrival here are several airport options of accessing the Smoky Mountains area.
Gatlinburg TN (KGKT) – West of the mountain range for easy access
Andrews NC – Western Carolina Regional Airport (KRHP) – South West of Bryson City and the Park and close to the Nantahala Gorge for rafting
Bryson City NC is the small town hub that borders the southern park area. Most everything is within a one hour drive of either landing location.
The area is filled with rental cabins with a broad selection of amenities, location, views, and prices.
If you'd like personalized suggestions, call us at LifeStyle Aviation and we'll share our experience with you.
Make sure you check out all our flying destination suggestions.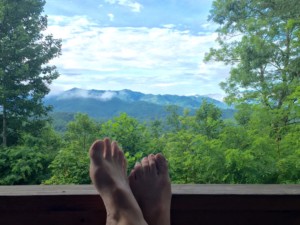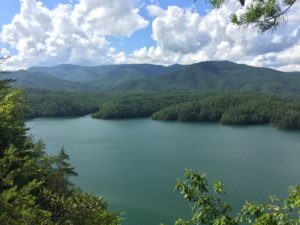 ---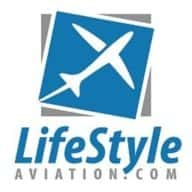 LifeStyle Aviation is in the business of helping people achieve and enjoy a modern Aviation LifeStyle. The company markets and sells modern personal aircraft with Diamond Aircraft as one of the company's popular brands. LifeStyle is a leading seller of new and used Diamonds in North America and also delivers aircraft worldwide. LifeStyle is the leading provider of diesel single and twin engine Jet-A piston aircraft including the DA40 NG, DA42 and the all new DA62.
LifeStyle Aviation created the LifeStyle Aviation Network that includes flight centers, aircraft brokers, affiliates and international partners to create a productive, pooled source for buying and selling modern aircraft, learning to fly, accessing shared ownership programs and transitioning from entry-level aircraft to advanced high-performance planes. The LifeStyle Aviation Network offers a wide range of quality, modern aircraft from Diamond, Piper, Mooney, Cessna, Cirrus and more. (see: LifeStyleAircraft.com)