Fly-in Destinations – Quiet Bed & Breakfast on a Beautiful Lake
Looking for new ways to enjoy the flying lifestyle?  Bed, Breakfasts, & Hangers – Their slogan says it all.  Bedford Landings at Smithfield Lake is a relaxing fly-in getaway.  The best part is you land and taxi up right to the B&B…now that's convenient!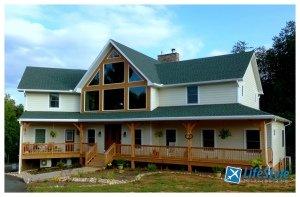 Bedford Landings
You'll find the gem called Bedford Landings located on the Smith Mountain Lake Airport (W91), on Smith Mountain Lake in Virginia.  The Bed and Breakfast is run by the gracious hosts and owners Jack & Karen.   Jack is a retired engineer and also a flight instructor and builder of aircraft. Karen is a retired professor and together they built this amazing timber beamed beauty.   In their modern kitchen they create the ultimate breakfast experience and will help fly-in customers arrange their activities including spa appointments, dinner reservations, and even in room massages.  Enjoy relaxing on the lake and for you pilots you can even schedule to do your Bi-annual flight review!  The Bed and Breakfast is located right on the strip with easy aircraft parking on their dedicated ramp.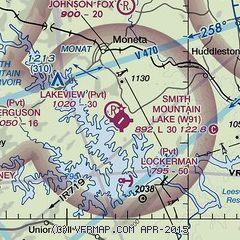 Smith Mountain Lake is a reservoir created by the power company in the 60s and is known for recreation and relaxation.  Make sure to take extra time flying in and when leaving to just cruise the lake at low altitude…its really georgeous. With the clear waters and mountain in the background you'll certainly need to snap a few arial photos to cherish this special weekend trip.
Here at LifeStyle Aviation we encourage folks to gain the ability to use aircraft to enhance their enjoyment of life. This destination is but one of hundreds that beckon the aspiring pilot. For those that invest in acquiring an instrument rating and gaining access to good modern equipped cross country aircraft the world is your playground. Look at our other destinations and check back regularly for new additions.  If you are interested in how to get started creating your Aviation LifeStyle give us a call at 406-359-1669 / 406-FLY-1NOW. 
Click here for more information about Bedford Landings or W91 Smith Mountain Lake Airport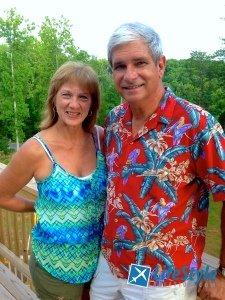 Jack & Karen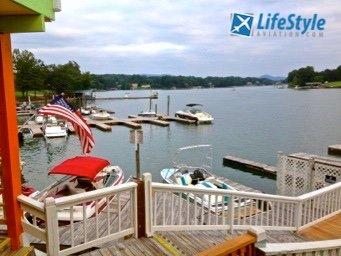 Dock at Smith Mountain Lake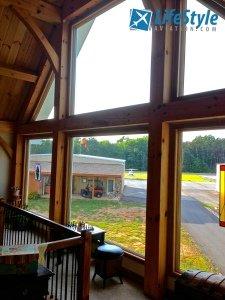 Right on the Strip at Smith Mountain Airport, W91