Complex Aircraft No Longer Needed for Practical Tests. 
The FAA published the National Policy Notice N 8900.463, effective 4/24/2018 that has changed the requirement for using a complex aircraft for a commercial and certain other practical tests.
The notice outlines the policy which no longer requires applicants for a commercial pilot certificate with an airplane single-engine rating to provide a complex or turbine-powered airplane for the associated practical test and no longer requires applicants for a flight instructor certificate with an airplane single-engine rating to provide a complex airplane for the practical test.
In making this change the FAA stated,
Training providers have noted that there are far fewer single-engine complex airplanes available to meet the airplane requirements outlined in the Airman Certification Standards (ACS) or Practical Test Standards (PTS), as applicable, and the single-engine complex airplanes that are available are older airplanes that are expensive to maintain 
What does this mean?
The change does not remove the complex flight time requirements or the endorsements but should allow operators to maintain fewer of the aging complex aircraft since they will not be required for the check ride practical tests.
LifeStyle Aviation believes this will allow training operators to allocate a greater percentage of their capital to high qualify modern aircraft to help provide a better experience for their customers while enhancing safety and minimizing maintenance costs.
"Our flight training operators have been eager for this change" states John Armstrong, President of LifeStyle Aviation. "Many have fleets of complex aircraft flying with over 10k -15k hours on the planes and maintenance has been challenging. This change provides a first step for allowing them to modernize what they offer customers."
LifeStyle Aviation invites flight training operators to speak with us to help plan their long term fleet development needs, explore our methods of helping them transition to modern aircraft, financing and leaseback options and the potential savings from efficient airframe designs and the latest efficient Jet-A FADEC engine technologies like the Diamond DA40 NG Aircraft.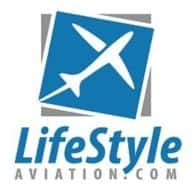 LifeStyle Aviation specializes in the marketing and sale of modern personal aircraft with Diamond Aircraft being one of the company's popular brands. LifeStyle is a leading seller of new and used Diamonds in North America and also delivers aircraft worldwide. LifeStyle has invested in being the leading provider of diesel single and twin-engine Jet-A piston aircraft including the DA40 NG, DA42, and the all-new DA62.
LifeStyle Aviation created the LifeStyle Aviation Network that includes flight centers, aircraft brokers, affiliates and international partners to create a productive, pooled source for buying and selling modern aircraft, learning to fly, accessing shared ownership programs and transitioning from entry-level aircraft to advanced high-performance planes. The LifeStyle Aviation Network offers a wide range of quality, modern aircraft from Diamond, Piper, Mooney, Cessna, Cirrus and more. (see: LifeStyleAircraft.com)
For nearly a decade LifeStyle Aviation has been a Diamond Regional Distribution Center (DRDC) offering new DA20 trainers, popular DA40 gas and Jet Fuel burning aircraft plus the Jet Fuel burning DA42 and the new seven place DA62 twin. LifeStyle Aviation coordinates the ongoing development of the LifeStyle Aviation Network and its Partner Flight Centers. LifeStyle Aviation is also the creator of the unique DiamondShare program (DiamondShare.com) that provides attractive shared access to modern aircraft allowing people to justify the plane of their dreams and "Make the Dollars Make Sense"