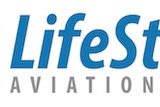 What's in a name?
We believe a lot. We feel a name is important and can set the tone for many potentials.
We are pleased to announce our new company name and brand as LifeStyle Aviation. Our previous name, Dominion Aircraft Sales has served us well. The Dominion name has its roots in our formation in the mid-Atlantic region as a Diamond Regional Distribution Center. 
Dominion Aircraft Sales is now LifeStyle Aviation!
We have grown and expanded our focus and capabilities. As we considered a possible name change we asked ourselves "what are we all about and what do we fundamentally deliver?" This gave us the opportunity to state our vision and purpose for everyone to see in our name.
LifeStyle Aviation is in the business of helping people transform their lives through access to personal modern aviation solutions and aircraft. Through our network of modern training and service centers, our extensive new and used quality modern "LifeStyle Aircraft" inventory, our innovative ownership and access solutions along with our turnkey services for financing, insurance, delivery and training, we help each client enjoy a productive, effortless and effective aviation experience and lifestyle transformation.
So LifeStyle Aviation was the obvious choice for our new company moniker…But there is more! We have developed a unique network approach to aircraft sales and support that creates special facets of our theme. Our popular GlassPlane.com modern aircraft marketplace listing site is now LifeStyleAircraft.com. Our modern aircraft news and blog site that helps people learn about the modern aviation lifestyle and technology is now LifeStyleFlyer.com.
DiamondShare.com our industry leading aircraft member access program will continue to expand with the same name. Stay tuned for new enhancements to that program.
We are very exited to bring these new coordinated Marketing sites and themes to work for our network members and affiliates.
Over the next year we have more innovative additions coming that will provide access potential to the aviation lifestyle to even more people.
We hope you like our new brand and approach and  you call on us to help you make your dreams come true.