Raleigh, NC (March 30, 2015) – DiamondShare, a revolutionary program helping pilots justify and afford access to new modern aircraft, continues to expand.  A new Diamond DA40 XLT DiamondShare is now in the Philadelphia area.  Seth Levine, the newest DiamondShare owner has just returned from flying his new DA40 back from the Diamond Factory in Canada.  DiamondShare also announced they have just expanded to Georgetown Delaware and there is a member opportunity available at this time for these two new locations.  
This follows DiamondShare's expansion over the last year with groups in Seneca Falls NY, Linden NJ, and Monmouth NJ in addition to the locations at Caldwell NJ and Raleigh NC.   DiamondShare is also planning new DiamondShare units in the White Plains NY area.  Its no surprise the popular program is growing; it provides buyers with an entirely new set of economics to consider for ownership of a modern aircraft.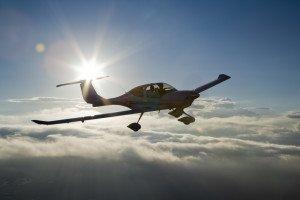 Modern aircraft are changing the face of aviation and providing a new freedom with the 'aviation lifestyle' for their owners.  
DiamondShare announced it is making aircraft like Diamond's new diesel options for the Diamond DA40 and DA42, which are remarkable fuel-efficient, available through the program.  
The DA40 NG is a modern, safe composite aircraft with advanced avionics and a sophisticated Austro diesel engine which is exceptional for training and traveling.
John Armstrong, founder of the LifeStyle Aviation Network and the creator of DiamondShare Program, says "DiamondShare helps both owners and members…it provides owners compelling ownership economics and members enjoy owner-like access without the complexities and commitment of partnerships. We are excited to be expanding to now offer the DA42 and DA40 NG aircraft."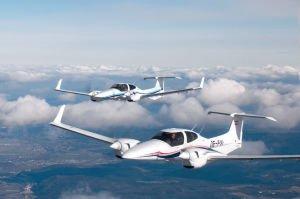 Current DiamondShare owner, Gerry Kaplin, has this to offer about his experiences with the DiamondShare program, "DiamondShare has made it possible for me to enjoy the best of the best in aircraft and economical ownership. I love it and and my members love it! I enjoy having members to share my plane with as well."
DiamondShare desires to expand further and bring pilots in other major metro areas the access to new modern airplanes.
DiamondShare indicated there are a few limited membership opportunities in Philadelphia, Delaware and New York City areas aircraft.  Contact LifeStyle Aviation for more information at phone: 406-FLY-1NOW or email at  [email protected].