Austro AE330 TBO Climbs To 1,800 Hours
AV Web Article By Geoff Rapoport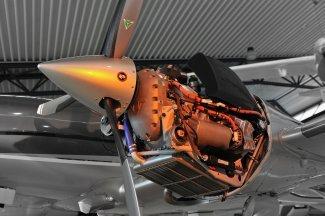 Austro's 180-HP diesel and Jet-A burning AE330 has received EASA approval to extend time between overhaul to 1,800 hours based on the engine's operating history. Jurgen Heinrich, Managing Director of Austro Engine and Diamond Aircraft Austria, said, "Austro Engine products have proven their outstanding capabilities in versatile operation profiles all over the globe, generating countless stories of success for our partners. On a retrospective view, we are certainly proud of having set entirely new standards in engine reliability, quality and operational efficiency for our customers, whose appreciated involvement in continuous product and service improvements have been vital and the key to success."
Diamond first started delivering AE330-powered DA62s with a TBO of only 1,000 hours, leaving customers to hope Diamond's goal of a 2,400-hour TBO would come before TBO on their airplane. The AE330 is based on a Mercedes automotive diesel and is closely related to the AE300 used on Diamond Aircraft's DA40NG and DA42. In cruise flight, each AE330 burns about 6 gallons of Jet-A per hour, significantly less than a comparably sized, traditional 100LL-burning engine. Diamond Aircraft told AVweb they expect a normal overhaul on the AE330 to be "just slightly above the overhaul costs on the AE300," which is about $25,000, so this extension saves operators of the DA62 around $22 per flight hour in overhaul costs. The TBO extension also applies to aircraft operating under FAA rules.
UPDATE: A previous version of this article stated that Diamond estimated the overhaul costs on the AE330 would be around $25,000. Diamond had actually told AVweb they would be just slightly more than $25,000.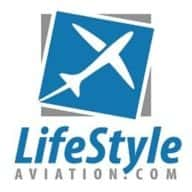 LifeStyle Aviation specializes in the marketing and sale of modern personal aircraft with Diamond Aircraft being one of the company's popular brands. LifeStyle is a leading seller of new and used Diamonds in North America and also delivers aircraft worldwide. LifeStyle has invested in being the leading provider of diesel single and twin engine Jet-A piston aircraft including the DA40 NG, DA42 and the all new DA62.
LifeStyle Aviation created the LifeStyle Aviation Network that includes flight centers, aircraft brokers, affiliates and international partners to create a productive, pooled source for buying and selling modern aircraft, learning to fly, accessing shared ownership programs and transitioning from entry-level aircraft to advanced high-performance planes. The LifeStyle Aviation Network offers a wide range of quality, modern aircraft from Diamond, Piper, Mooney, Cessna, Cirrus and more. (see: LifeStyleAircraft.com)
For nearly a decade LifeStyle Aviation has been a Diamond Regional Distribution Center (DRDC) offering new DA20 trainers, popular DA40 gas and Jet Fuel burning aircraft plus the Jet Fuel burning DA42 and the new seven place DA62 twin. LifeStyle Aviation coordinates the ongoing development of the LifeStyle Aviation Network and its Partner Flight Centers. LifeStyle Aviation is also the creator of the unique DiamondShare program (DiamondShare.com) that provides attractive shared access to modern aircraft allowing people to justify the plane of their dreams and "Make the Dollars Make Sense".