A New Love Affair
By John Armstrong, Founder of LifeStyle Aviation 
For almost 10 years I have been married to my beloved Diamond DA40. It was love at first flight and the years have been filled with romance, adventure, fun and amazing economical utility.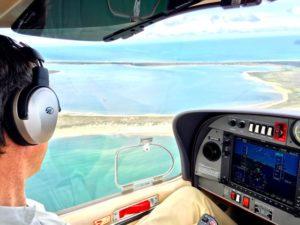 The flights to Maine, Outer Banks, the Bahamas many times, Colorado, often times from Canada on pickups and reliable transport any time I needed to turn the 5 hour drive to see aging parents into quick hop, all were a joy. Each flight I smiled in amazement reminding myself that my good ole girl was going to burn less gallons of fuel than the car I drive. Her sexy lines always turn heads and I never tired of answering the inevitable questions from the drooling pilots wherever I landed. The DA40 has the well deserved title of "Best First Aircraft to Own" due to the speed of 150kts, amazing economy, low cost of maintenance, and the precedented flight characteristics and design features that have resulted in a 3 to 5 times better safety rating than the average aircraft depending on what stat is being considered.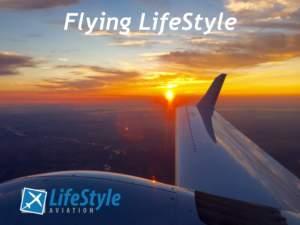 I have shared my romance of my beloved with hundreds of pilots who have purchased them from me over the years and all have enjoyed the same fantastic love affair. I tell any who the plane fits for that it's a "No Brainer" and just buy it and come back after a few years to tell me of their love affair. Well I am not getting a divorce from my beloved DA40 but I guess I am coming out to officially declare I am a polygamist since I am now personally in love with another. It all started innocently by helping a client upgrade to a Pilatus and taking his DA42 in on trade that has air conditioning, TKS, and Synthetic vision. Though I have sold dozens of DA42's during my time as a Diamond Distributor for almost 10 years, this summer was the first time I had one in my hangar exclusively for my own personal use. I knew I was going to like her but I just did not realize how much I was at risk of falling head over hills for her. So I thought I would share with my flying friends and clients the cupid's arrows that "got me" so hooked.

More than that surface level looks was the turbo charged climbs to altitude that are simply a delight. Picking up speed while climbing at great rates just makes me smile. Being able to get to those tailwinds quickly when available really can shorten a trip. The unbelievable economy of the turbo diesels is hard for people to grasp. To put it in real terms at cruise pilots enjoy better fuel economy than my SUV.  Doing 172MPH on 10GPH for 17.2 miles per gallon economy comparison to highway miles.  With the dollar per gallon savings using Jet-A instead of AvGas it is mind boggling how economical it is compared to singles or twins. The difference in burn and price could "pay for the plane" depending on the planes being considered.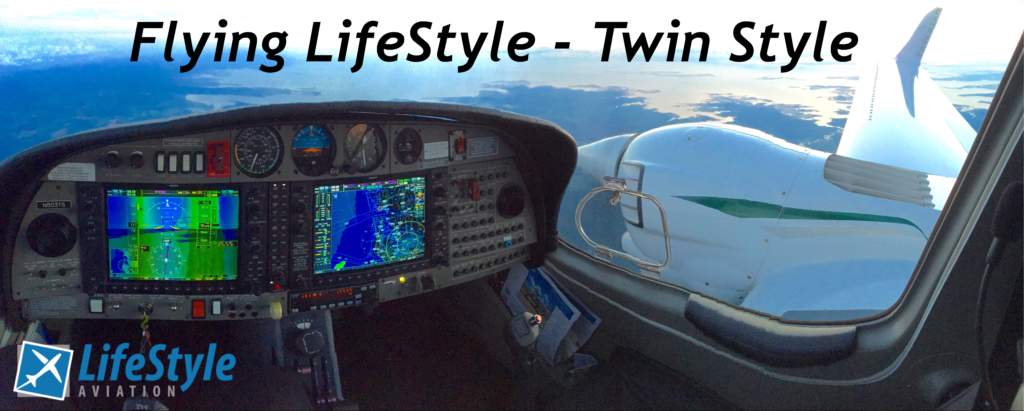 Since there is so much to love I made a "top ten" list (that grew to 21!) of things that have stolen my heart to share with you as she compared to the DA40 and other planes.
Easy starts, smoother, quieter, simple
No Fuel pumps to manage or break
Nose baggage perfect for traveling and a nice addition to what the DA40 has
More leg room than the DA40 – I am 6ft 3in so its significant for me
Turbo Power to climb quickly to altitude.
Two engines – I've not hesitated to fly at night – very comfortable
Auto feather and single lever so no worries – simplier than DA40 controls
Can inspect the brakes and see the tire condition
One whole passengers weight in useful load increase over the DA40 I fly and that's with AC and TKS included. The DA42-VI has another 220 lbs on top of that for tremendous load options.
Good visibility with Clear view over the nose
Low noise from the air vents!
Rudder trim!
Air Conditioning (now available that's all electric)
Retractable gear – great for speed and rugged gear perfect for rough fields and pavement.
Jet-A Lower cost by a buck a gallon equals huge savings.
Unbelievable economy – better than most singles.
Long range capability of 1000 miles
100 hour oil changes instead of 50 hours means fewer visits to the shop which can be a huge savings I find.
Liquid cooled so decent planning is whatever you want which can be a huge advantage at times.
Heavier weight for great ifr stability.
Faster than the DA40 (160kts to 190kts depending on model selected)
I hope this personal summary will provide our clients an opportunity to compare notes and experience as they consider all their options.
I invite anyone that is considering the purchase of any aircraft to call us to discuss all the gas and Jet-A options. We will help you make educated comparisons. Since we offer many types of aircraft we can put all into context to all the options to help each client determine the best choice for their needs. For me personally, I'm going to continue enjoying my ongoing love affair with these two amazing planes.
Happy Landings!
John Armstrong
LifeStyle Aviation