Join LifeStyle Aviation and our Network Partner Take Flight Aviation at the 2016 NY Air Show!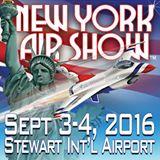 The NY Air Show is Sept. 3 & 4th 2016 at Stewart International Airport. LifeStyle will be there with our network partner Take Flight Aviation.  We will be showcasing our Diamond DA20, DA40, DA42, talking about our newly expanded DiamondShare program, and talking about the NEW Diamond DA62!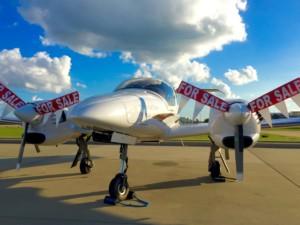 It is a fun event, not to be missed!
There will be aircraft on display, simulators, a kids zone and performers.  The performer line up will be headlined by U.S. Air Force's Thunderbirds!  Demonstrations by F-18 Super Hornet .  The West Point Parachute Team will jump the american flag in for the national anthem.
Click here to Buy Tickets!  Hope to see you there! 
Learn more about the NY Air Show, Stewart International Airport, Getting there, and accommodations
Lifestyle Aviation (LifeStyleAviation.com) is in the business of helping people acquire modern aircraft to achieve and enjoy an "Aviation LifeStyle". LifeStyle Aviation created the LifeStyle Aviation Network that includes flight centers, aircraft brokers, affiliates and international partners to create a productive, pooled source for buying and selling modern aircraft, learning to fly, accessing shared ownership programs and transitioning from entry level aircraft to advanced high performance planes. The LifeStyle Aviation Network offers a wide range of quality, modern aircraft from Diamond, Piper, Mooney, Cessna, Cirrus and more on LifeStyleAircraft.com.
LifeStyle Aviation also for the last 9 years has been a Diamond Regional Distribution Center (DRDC) offering new DA20 trainers, popular DA40 gas and Jet Fuel burning aircraft plus the Jet Fuel burning DA42 and the new seven place DA62 twin. LifeStyle Aviation coordinates the ongoing development of the LifeStyle Aviation Network and its Partner Flight Centers. LifeStyle Aviation is also the creator of the unique DiamondShare program (DiamondShare.com) that provides attractive shared access to modern aircraft.